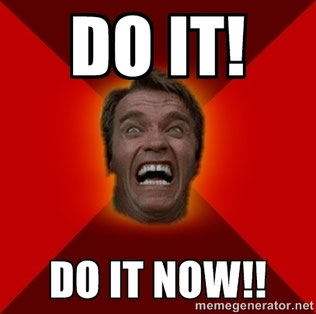 So, now is THE time for resolutions! A new year brings new opportunities and new potentials. Maybe you are sitting at your regular day job as you read this and your resolution is to follow your dream of opening your own business. Well you are not alone. According to USA.gov Employment Related improvement is one of the top New Year Resolution every year! 
If you are one of the dreamers that want to make 2017 the year you start your own business, here are some starting pointers.
1. Register your website name.
If you already figured out the name of your business, then make sure you check the availability of the domain (website name). You can check to see if it is available through any domain registration sites such as Go Daddy. If it is available, snatch it up! If it's not, then you will have to get creative and find a variation that makes sense.  Not to worry if you have no idea what to name your website. There are plenty of free tools that can help give you domain ideas by simply stating what your business is about. Nametumbler.com is one of the sites that can help suggest domain names based on your business type.
Tip: Register your domain for at least 2 years or more if you have the budget. A domain that is registered for more than 2 years will gain more legitimacy with search engines like Google.
2. Check out the competition.
Visit the website or store of existing businesses that are similar to the one you want to create. Try to look at their business as an owner instead of a customer. What do you like about how their website/store is set up? What don't you like? Start to map out the way your products or services would be presented. General ideas are fine. Getting to specific can sometimes limit your vision.
Tip: It is acceptable to sue existing ideas to help you build your concept. It is not acceptable to blatantly take and existing idea, put your business name on it and call it your own.
3. Get in the habit of taking notes so you can stay organized.
Let's face it; inspiration can come to us in the strangest of places. So choose a method of taking and keeping notes and ideas in an accessible place.  I text myself ideas all of the time! Even if you are great at remembering things, keep a central place for planning. It will help you stay organized and stay focused. 
Tip: Give yourself short term goals to lead to your loan term goal. Pacing yourself will keep the dream alive and seeing some things happening will create the reality of your business starting.
Above all else, STAY POSITIVE! It is your dream and your potential. If you are serious about making 2017 the year you lay the ground work for starting your own business, then get serious about it. Put action to your dream. Turn a deaf ear to negativity or opinions about what you should do unless they are offering productive direction.  Happy New Year's everyone and a special nod to all of the dreamers. I can feel it, 2017 is the year of the dreamers!